There are believers who are part of Empowering Europe who live in countries across the continent. Our heart is for people to act locally where they live and work to expand the kingdom, bringing heaven to earth. It is important to us that we continue to meet each other and the annual Empowering Europe Gathering is a place to build and maintain relationship. The format is somewhere in between a conference and a retreat with time in meetings and worship but also just having fun together.
Empowering Europe 2023 – Christian Healing Centre, Hanau, Germany
In September 2023 we returned to the venue of the first Empowering Europe gathering. We felt it was important for people to share their journey in Christ. A number of people gave testimony and shared their recent experiences in how God has moved or led them in their lives, ministry or work. We focused on the importance of Raising Leaders to see lasting change and the role of Prophetic in Europe in relation to the new covenant. It was also a time of deep spirit filled worship, friendship and fellowship.
Empowering Europe 2022 – Mariënkroon Conference Centre, Nieuwkuijk, The Netherlands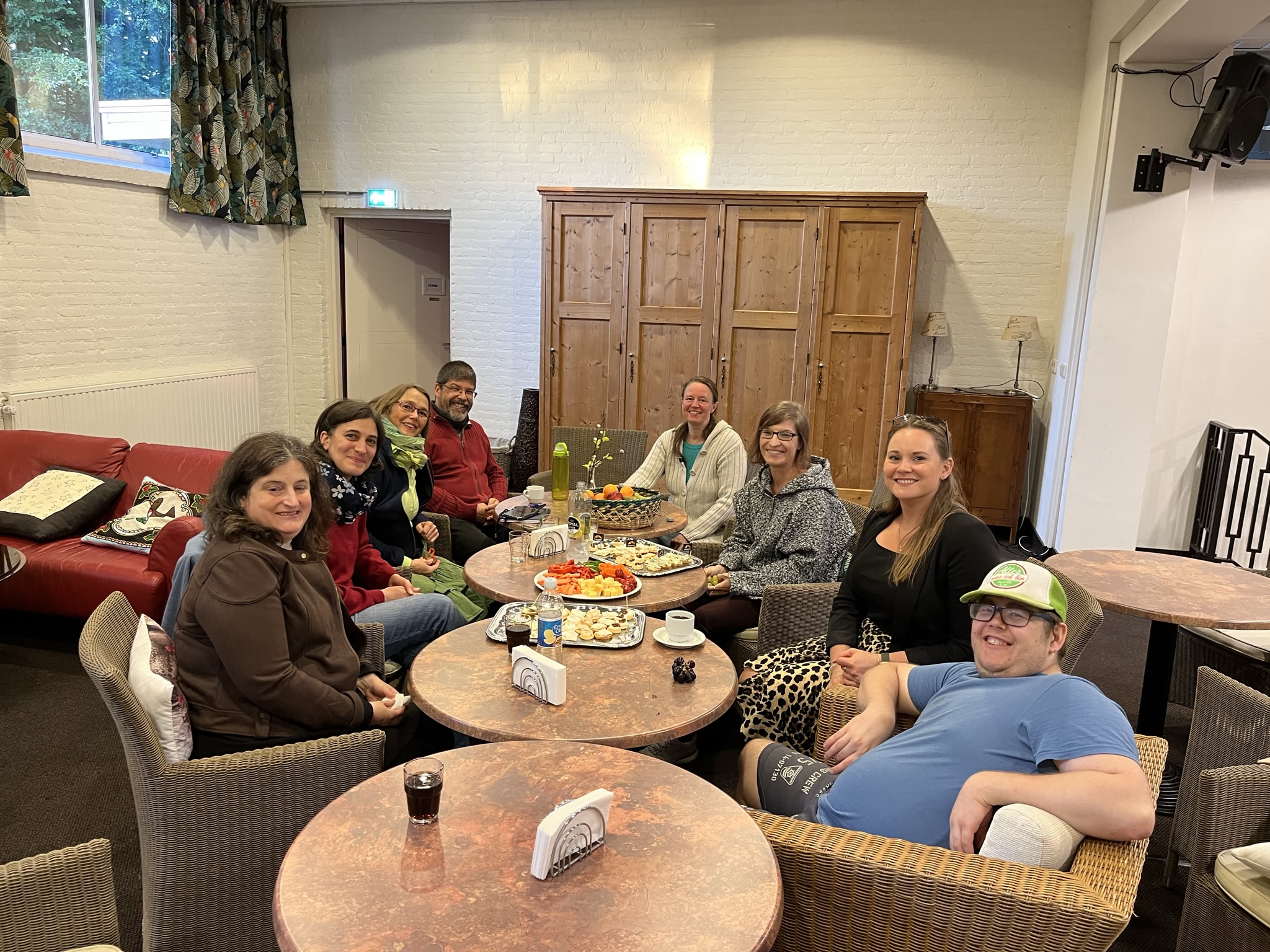 This was a time of coming together again in person following the pandemic. People came from four different countries to be together, strategise and to hear what the Holy Spirit was saying for us and for Europe. We all stayed onsite at Mariënkroon and were able to eat together and enjoy the beautiful grounds. Our gatherings are not aimed at just meetings but equally just being with one another. The Saturday evening was left entirely free for connection and fellowship. We do things out of relationship and are intentional about making room for this.
Empowering Europe 2020/2021 – Online
Due to the pandemic the gatherings took place online. These were shorter times of worship and prophesy, where Europe, nations and individuals were prophesied over to build them up, comfort and exhort, as prophecy calls out the hidden treasure.
Empowering Europe 2019 – Christian Healing Centre, Hanau, Germany
This was our first gathering. The core leadership team had formed in 2018 with a desire to gather people on a European level to see the kingdom of God expanded in the continent. People from seven different European nations came. We sought God for how to move forward, shared our vision and encouraged people to journey with one another out of love and friendship. This gathering subsequently lead to the creation of Empowering Europe.